This book was designed for the course "Books and Architecture," taught by Luke Bulman, Spring 2020. Though thematically open, the prompt was given to "combine text and image, or image and text in a ration of two-thirds to one-third."

The resulting project was an exploration of dust in its everyday and cosmic forms. Two-thirds of the project features artistic, literary, and archival works like Michael Marder's book Dust, NASA images of planetary surfaces, John Ruskin's text The Ethics of Dust, Jorge Otero-Pailos' preservation project The Ethics fo Dust, and photographs from Eva Stenram's series Per Pulverem Ad Astra. The remaining one-third of the book explores dust in associative sets of images, with subject matter ranging from the environmental (the dust bowl) to the domestic (dust cleaning technologies).

The volume is folded but not bound. Like dust, it is not easy to contain.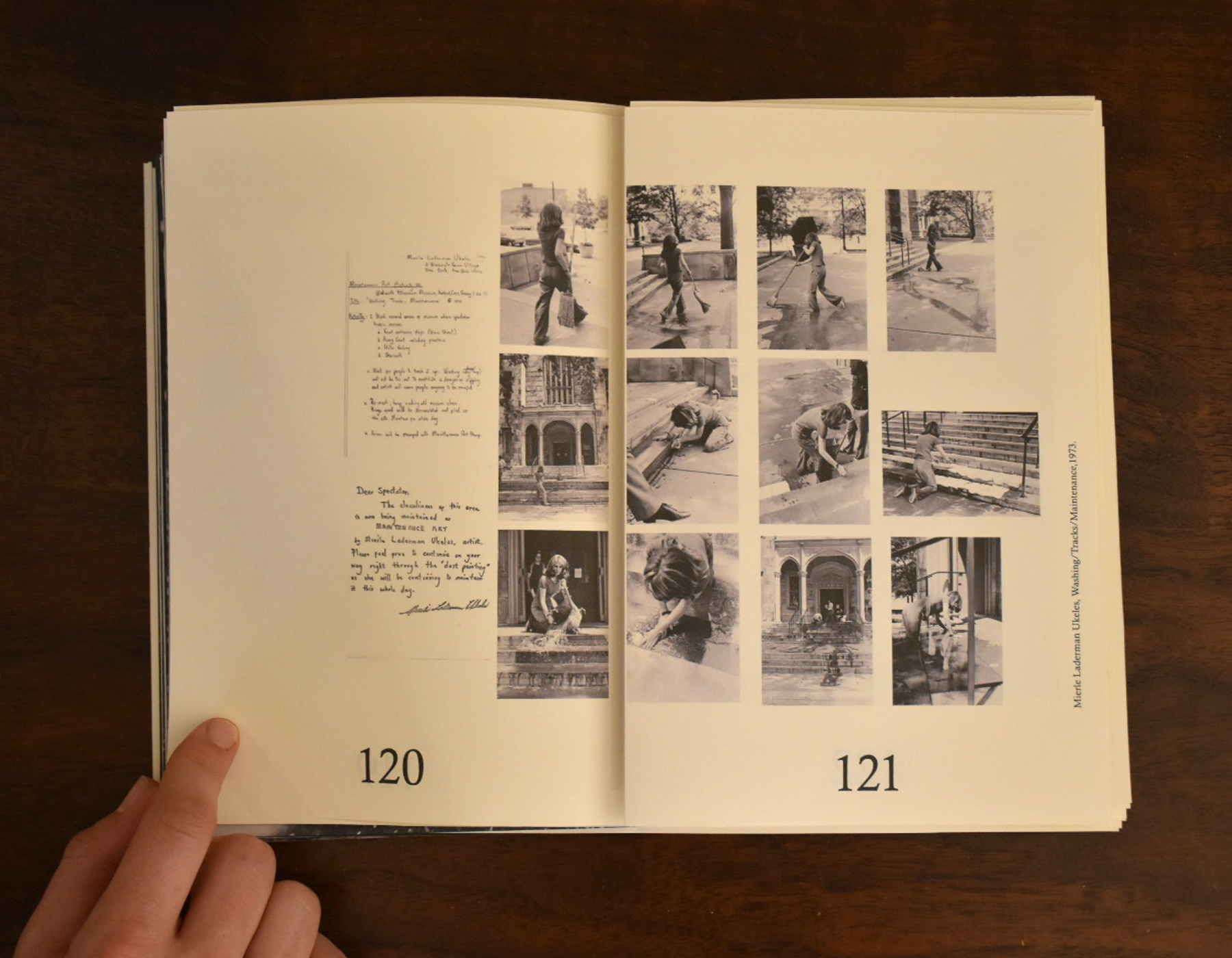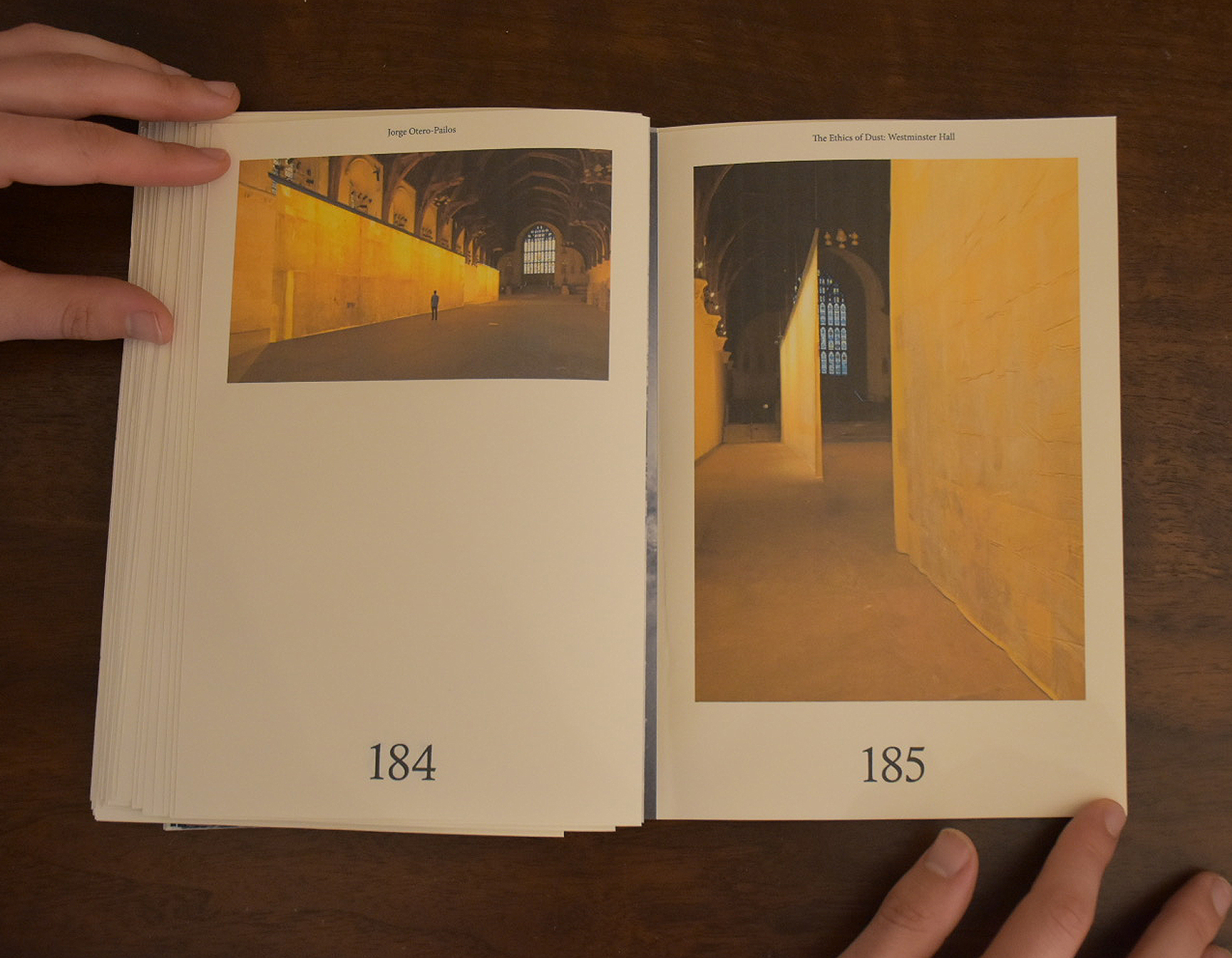 Images by Author, (2020).